During our basket boat tour you can try cooking class tour at our restaurant with our chefs. You will cook the traditional Vietnamese dishes, after that you will enjoy your lunch or dinner with what you have just cooked, it will make your day trip more colorful and more fun.
Here are the itinerary of this tour:
1. Car come to pick you up at your hotel(20 minutes)
Car and driver arrive the meeting point at the appointment time, driver will have a welcome and pick you up to the coconut forest for enjoying the basket boat tour.
2. Take drink water at basket boat local and enjoying the basket boat tour with boat driver(75 minutes)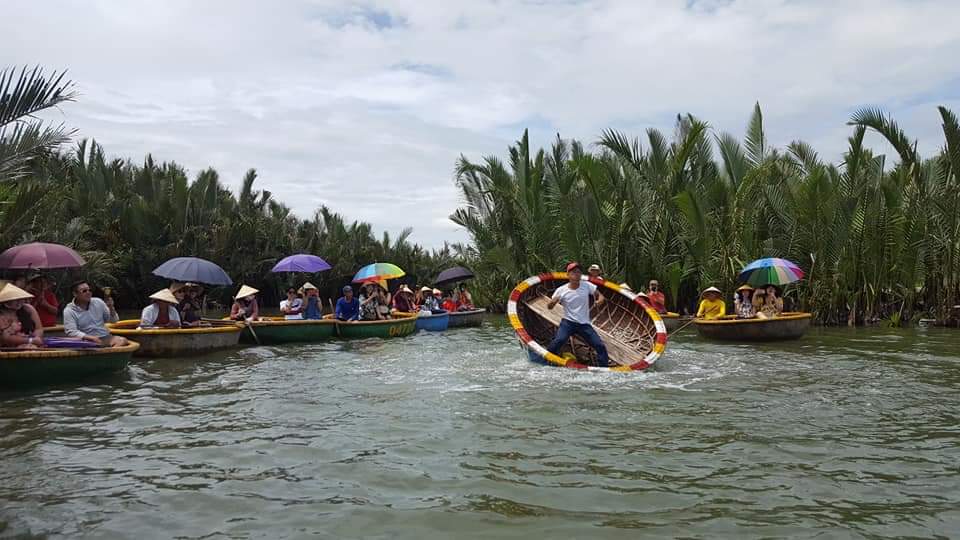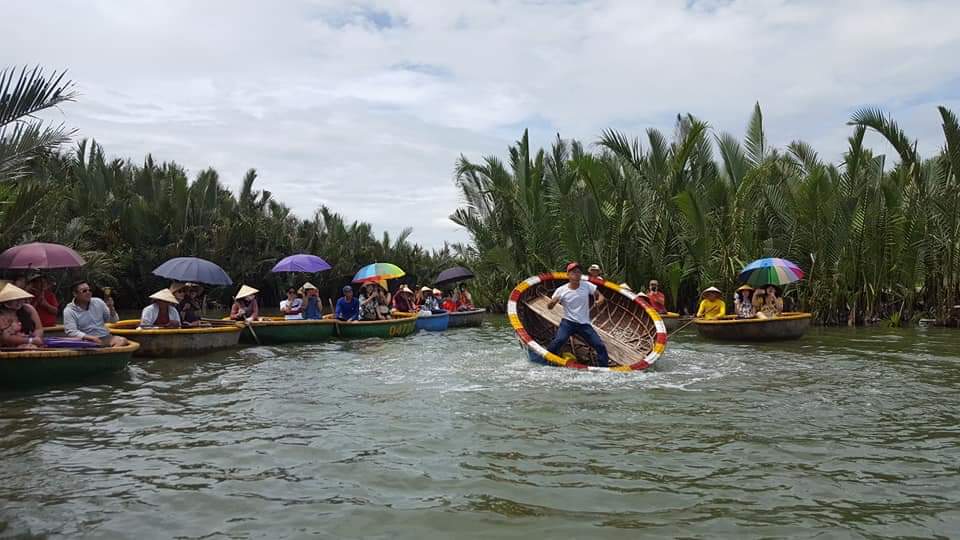 After arrived parking lot of coconut forest, one of our fisherman will come to you and take you to the boat tour. They will prepare drink water at boat tour. At here you will relax for 5-10 minutes, after that boat men will come to take you to the basket boat and starting the basket boat tour.
3. Going to cooking class tour(20 minutes)
Driver will pick you up to cooking class local which is 3km from basket boat, between them are so many fields so on the way you can enjoy the view of that.
4. Enjoying the cooking class tour(2.5 hours)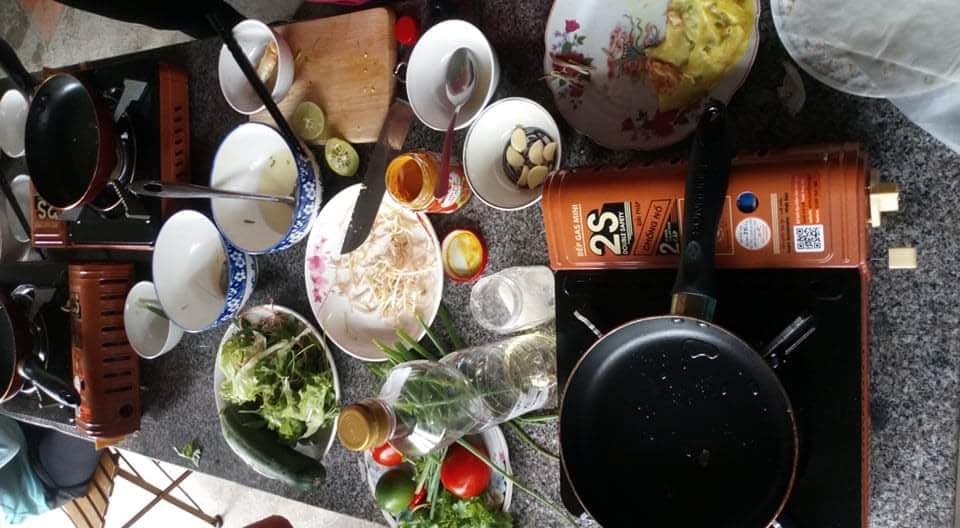 In our cooking tour, first you will order drinks(such as Orange, Lemonate, Coconut, Vietnamese Coffee..).
You will have 15-30 minutes to enjoy the coffee first, then we will enjoy the cooking class tour.
5. Enjoying your lunch or dinner and going back to hotel(1 hour)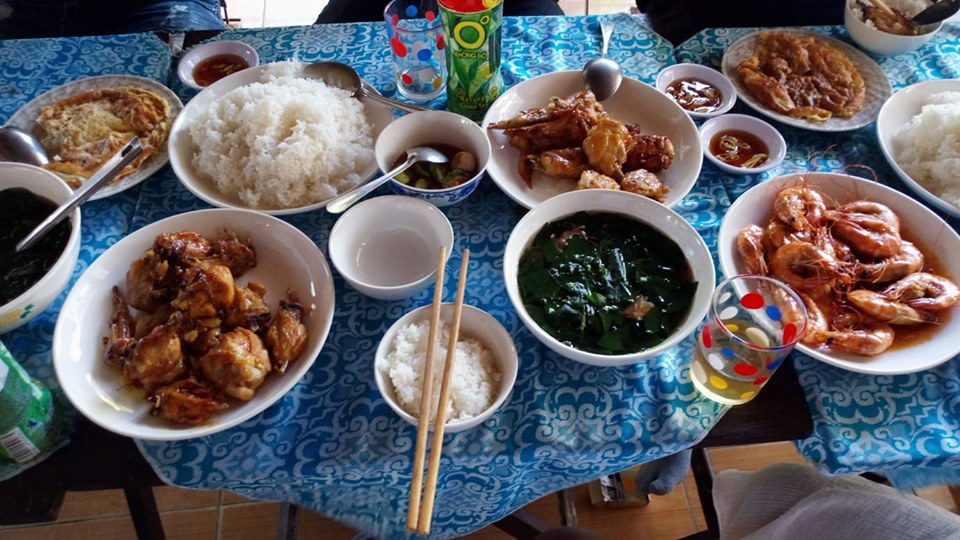 Everything now almost finish, and my chef will prepare some dishes for you which she has parpared before you come, and we will have meal together.
After that driver will drive you back to your hotel. The tour is finished now.
Price: 700,000 / Pax