Coconut boat tour(Basket boat tour) in Hoi An without packet tour. With the price is 115,000VND(=5USD) only, you can take a tour and ride the basket boat which includes watching coconut boat dance spin around, seeing Vietnamese traditional fishing showing by throwing fishing, enjoying to catch crabs, singing on the river. Basket boat is also called as bamboo boat or coconut boat, special boat in Vietnam
The best way to explore Bay Mau coconut forest is to ride a basket boat. You will be able to the Vietnamese traditional way of transporting goods in the past. Moreover, you can also paddle the basket boat by yourself. It seems to be basic but actually many our tourists have paddled the basket boat in circles. If you want to ride it fluently you have to learn some special techniques.
1. Going to and exproing the Bay Mau Coconut Forest central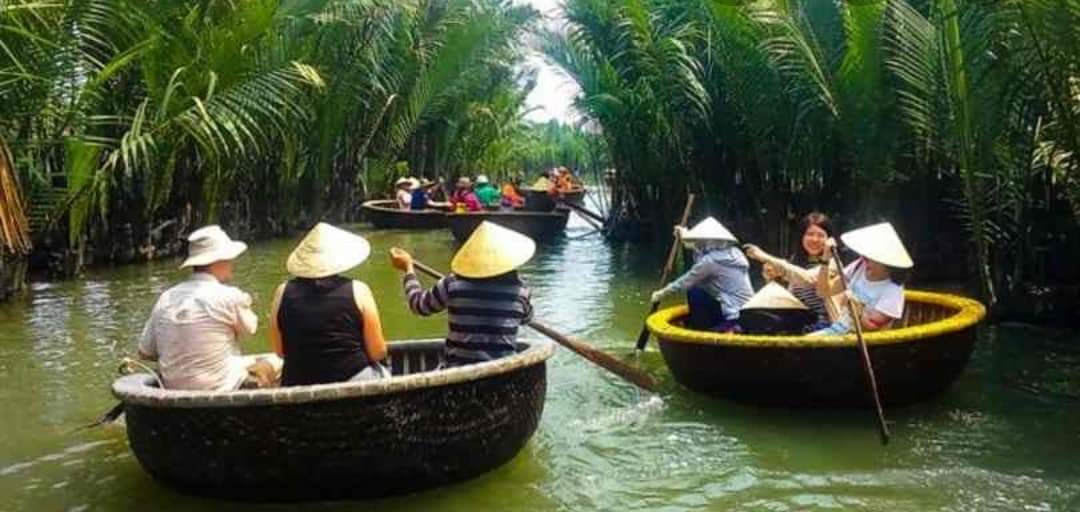 On the way going to and exploring the coconut forest central, you will have chance to see water coconut. It is a special coconut in Viet Nam and you might not see it anywhere else. When you go deeply inside the forest you will be able to enjoy the fresh air and every small sound of leaves swaying in the wind.
2. Watching basket boat(coconut boat) performance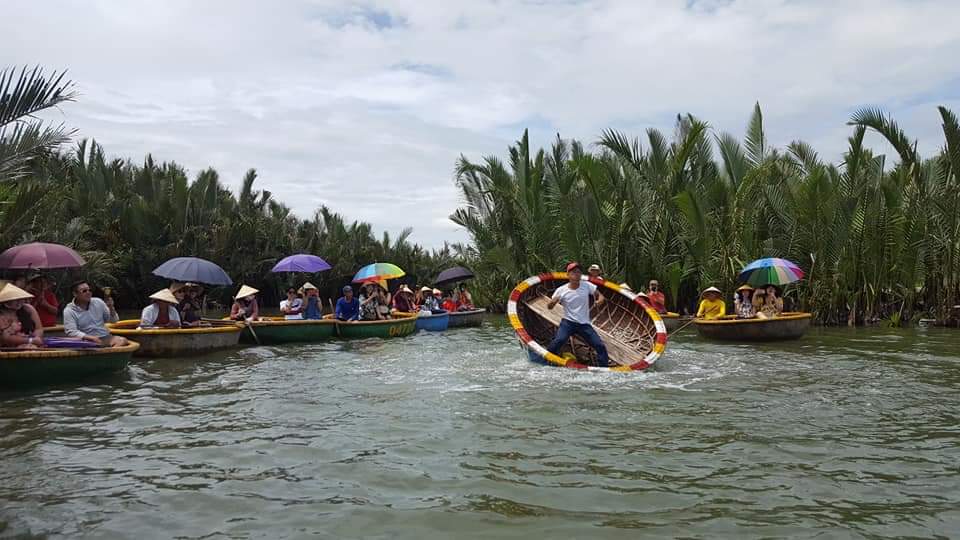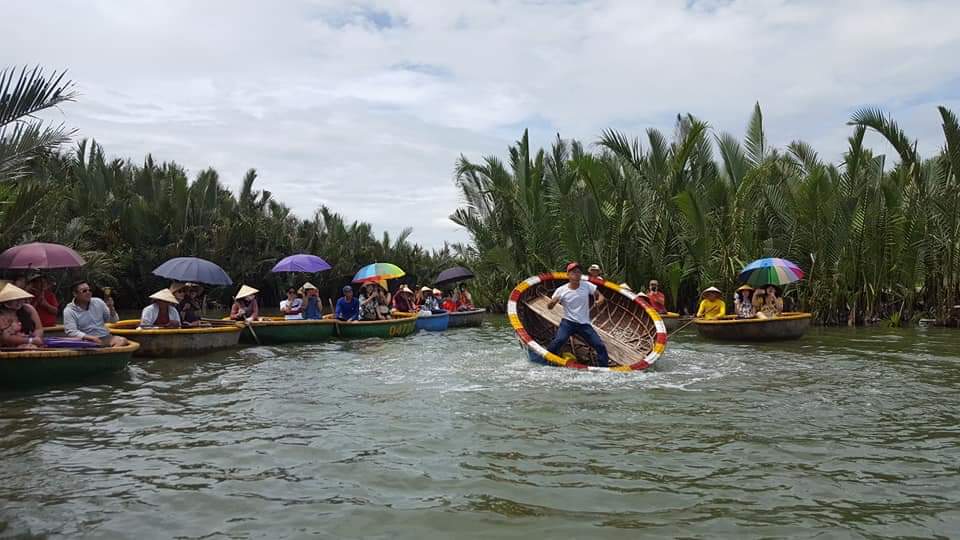 At this part, you will chance to watch basket boat performance. Local fishermen will perform the spinning with basket boats in the exciting music. To be able to watch it, normally our tourists have to go early, when the sun is still up, better before 4PM.
3. Watching traditional fishing style in Vietnam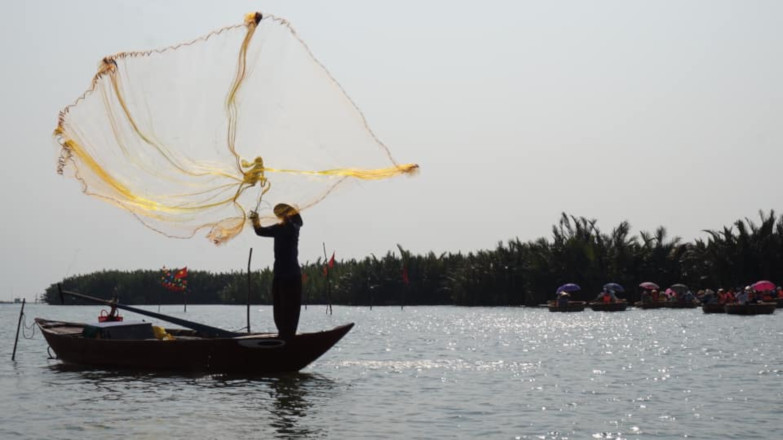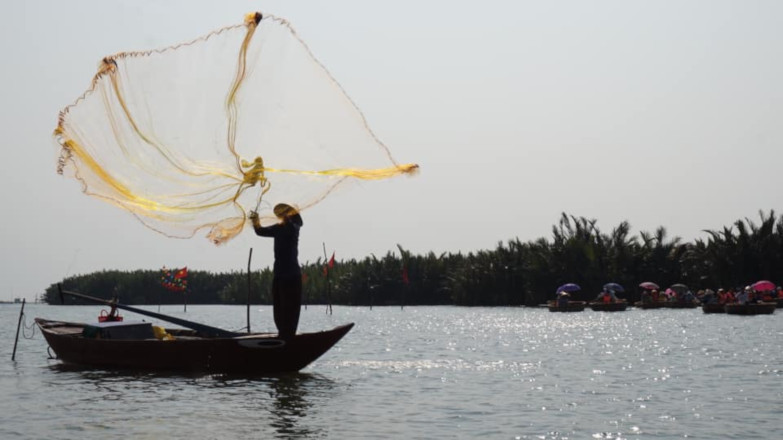 One of the very daily activities of locals here is going fishing. So when you come here, you must experience the ways fishermen catch fishes. And the most typical one is throwing a fishing net, fishermen stand on the basket boat and throw the fishing net into the water. You can try to experience it because it's optional..
4. Trying to catch crabs with coconut boat driver: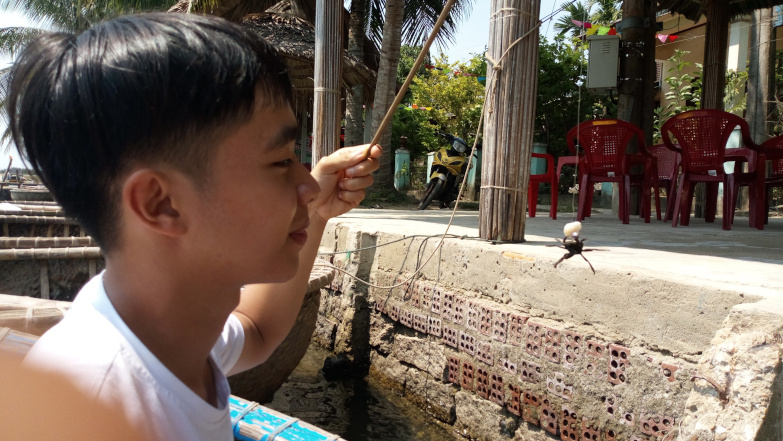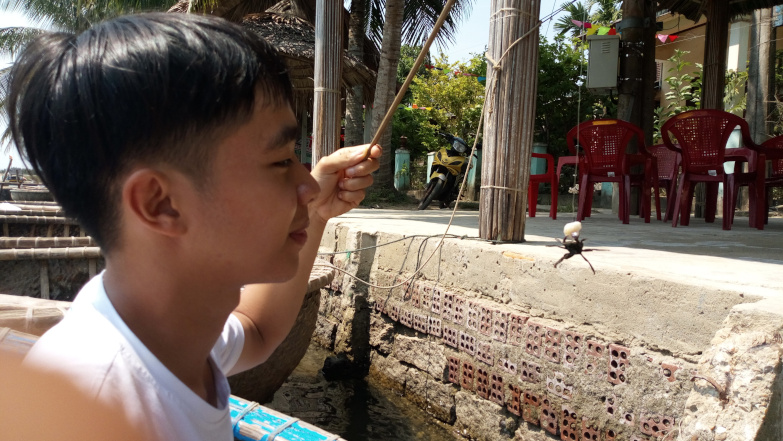 Bay Mau coconut forest is not only a monument has special historical value, it is also a unique ecological area with water flooded forests charming landscapes. At this place there are a log of valuable marine species, especially shrimp, crab and molluscs. You will learn how to catch crabs and release them after that.
5. Singing on the river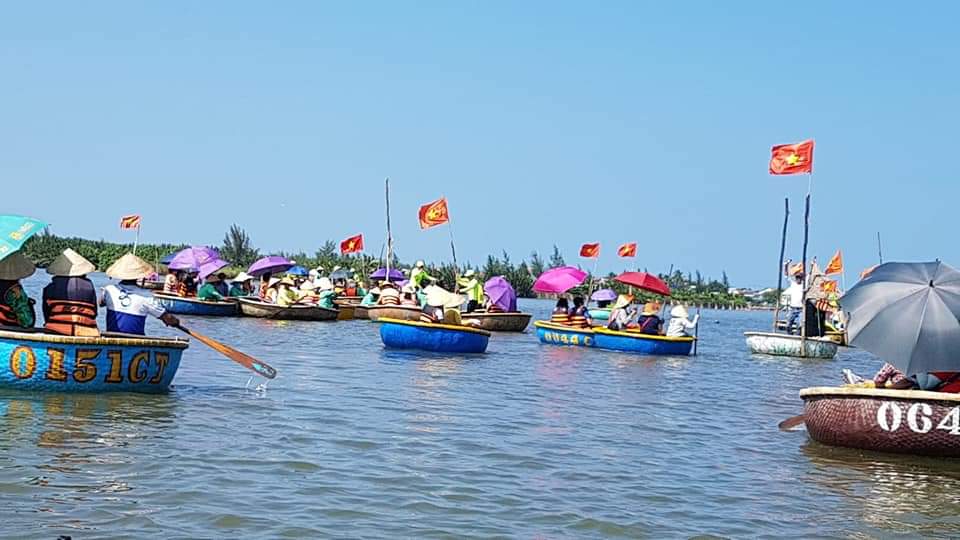 On the river you will see some men sings on the river, if you would like to sing you can try it, this maybe a chance to show your talent to your family and for tourists.
Price: 115,000 / Pax